Individual Counseling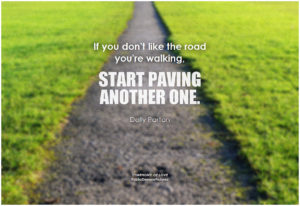 I offer individual counseling at my Oviedo location for adolescents and adults. Telehealth is also an option upon request. I work in collaboration with my clients to reach personal goals by increasing understanding of self and learn practical approaches to make change. I see my clients through their strengths and try to tap into the strengths and knowledge a client already has but sometimes can't recognize in the fog of their struggles.
The primary foundation of my therapeutic style is Cognitive Behavioral Therapy (CBT), a research-supported therapeutic approach to treating numerous mental health concerns, including depression, anxiety, stress-management and low self-esteem.
What is Cognitive-Behavioral Therapy?
CBT is based on the idea that our thoughts and beliefs cause our feelings and behaviors, not external stressors, such as people, situations or events. This approach allows for us to work to change your emotional and mental experience of a situation even if the situation does not change. You can't control the people and events in your life anyway, right? We can identify and challenge the perspectives that you maintain that are no longer resulting in positive or adaptive feelings and behaviors. CBT therapists believe that by learning to think differently and implement this shift in perspective you can create positive change.
Just some of the many concerns that can be addressed in individual counseling, include…
Depression
Anxiety and Worry
Bipolar
Stress
Self-esteem
Life transitions
Anger
Relationships
Recovery from divorce
Personal growth
Parenting
And more…